Community-Driven Applications
Nahamani.org is proud to help Interact For Health with the creation of a virtual hub to support Interact for Health's smoking cessation efforts.  Nahamani.org was responsible for the website development of http://www.quitculture.com, a centralized hub to help Black Cincinnatians quit smoking.  We also created an interactive pledge to help individuals seeking to quit smoking stay committed to the process.
Comprehensive Communications
Nahamani.org is proud to help provide comprehensive communication services to Sickle Cell Alliance Foundation.  Nahamani.org manages the non-profit organization's website http://www.scafcincy.com.  We also manage their social media accounts and help the organization by providing Publicity for their annual fundraising event.  
Website Development
Nahamani.org created a comprehensive website for Longmire Safe Haven Homes' two lines of business. This project consisted of creating a professional website, content development and search engine optimization.
Website Makeover
Nahamani.org helped FinanciallyU, LLC freshen up their website and enhance the end user's experience.  For this project, we took included headshots of the founder, Shauntel Dobbins and added her extensive bio.  We also helped the client streamline the booking process.
Website Development & Consulting
Nahamani.org created a new website for an existing business, Nene's Angel's Veteran's Home, Llc. Nene's website was built to mimic the home-like setting of the client's transitional home.  In addition to creating a professional website for Nene's Angels, LLC, Nahamani.org has also assisted client with strategic planning and branding coaching.  
E-commerce Solutions
Nahamani.org helped Heads Up Trading Co. revamp their website to include a comprehensive E-commerce solution for their fair-trade retailing business.  After completing the E-commerce setup using Shopify's online shopping platform, the customer reported a 100% increase in online sales.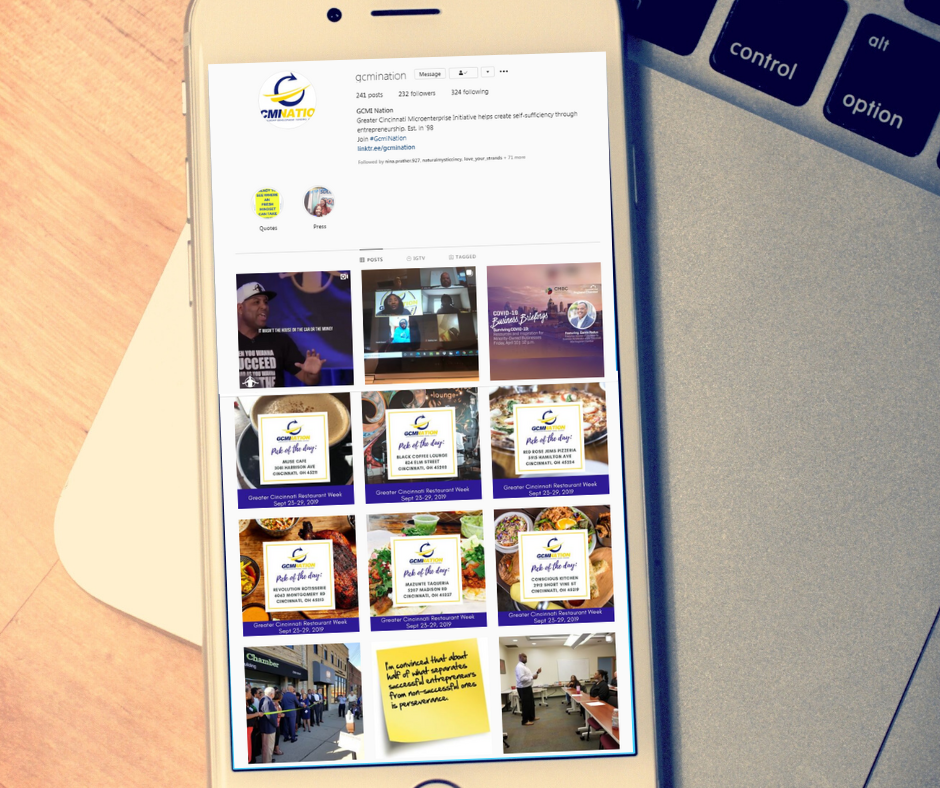 Content Development
Nahamani.org has been managing Greater Cincinnati Microenterprise Initiative's social media profiles since February 2018. We create content for their various social media channels, monitor their inboxes and use these platforms to promote local business clients.
Let's Start Something new

Join the success squad!