Learn How Sirena Moore-Thomas Uses Authenticity to Cobrand Her Businesses
Sirena Moore-Thomas is a serial entrepreneur who has created many successful brands. She is a boss, mother, and wife and she does an exceptional job leveraging these roles in the branding of her businesses. Sirena has always had an entrepreneurial spirit. Early on, she found it essential to rely on her entrepreneurial mindset after becoming a mom to twins in her senior year of high school. 
Her entrepreneurial journey began with her family's construction cleanup business, Elohim Cleaning Contractors Inc.  Together with her father and brother, they launched Elohim with little to no outside resources and grew that company to over $1 million in sales in a short period of time. Since then, Sirena has proven that she is a powerhouse. Today, she runs multiple businesses, is the author of the book, Water Walker, and is the host and creative genius behind the podcast The B.M.W. Life (Boss Mom Wife Life). As she continues to evolve her businesses, she has remained true to her brand identity.
Whether you're a business owner, mother, student, or just starting out on your entrepreneurial adventure, Sirena's advice and wisdom will help provide insight and growth. 
Cohesive Branding Among Multiple Platforms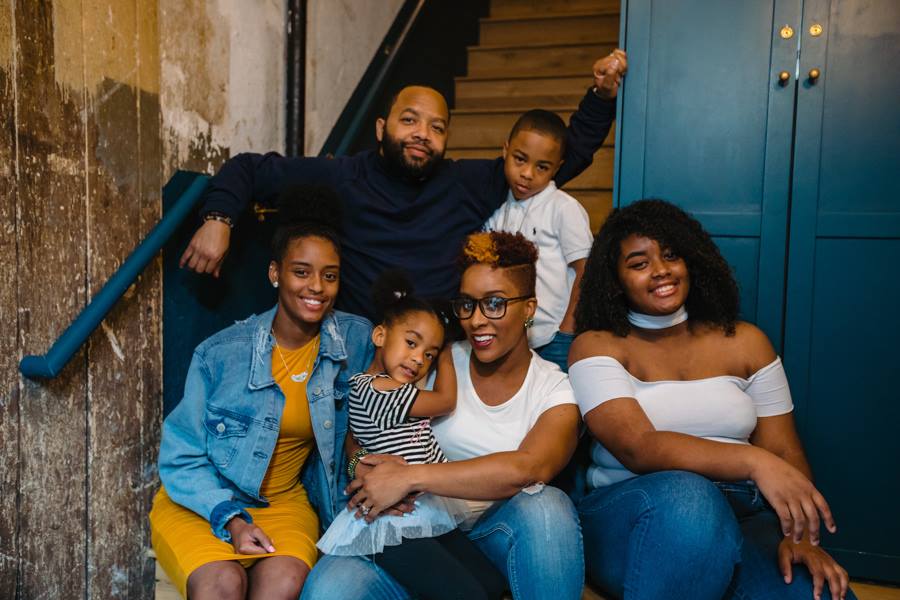 Sirena has been able to start and grow many successful businesses, all while juggling motherhood at the same time. Sirena takes pride in being a mom, wife, and entrepreneur and believes it's essential to be authentic in every aspect of her life. "I don't believe in work-life balance; that's just not a thing," she said.
Throughout all of Sirena's projects, she's been able to create cohesion amongst all her brands, serving as a prime example of how to leverage the power of cobranding. She believes authenticity is vital when creating your branding guidelines and content. "People are attracted to you and who you are," she said. She shows up authentic, whether she's offering a product, like her book Water Walker, service, consulting, or contracting work. "Across all my brands, [they] have the same heart: I want to see you succeed! I want to see you not just make major money, but major impact," she said. 

Sirena and her team have also been successful in cobranding by knowing when to stop and re-evaluate their action plan. Recently, she realized her brands were growing rapidly, and she admitted, "I'm too many people – I think we need to decide on one, and how do we serve these others?" She decided to rebrand and house all her services under her new website, SirenaThomas.com, and made sure whether someone was searching for her book, consulting services, workshops, or podcast, that they could easily find what they needed when they go to her site.
Growing Small Businesses
Sirena is passionate about helping small businesses grow and find resources. "I want to see small businesses succeed at a high level, and I want to do for other people what I really wanted someone to do for me." Sirena's company, The High Mark Group LLC, was founded in 2020 out of her desire to elevate other small businesses. "We see opportunities where other people see obstacles," said Sirena.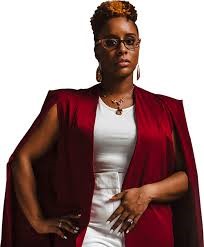 Sirena believes whether you're a mom, business owner, or both, you need to be able to ask for help when you need it to be successful. "You want to find your rhythm; you want to delegate often," said Sirena. "You want to find ways to get the help you need." It was out of this mindset that Sirena started Mission 500K, a program focused on simplified acquisitions and micro-purchases and helps small businesses pursue smaller government opportunities that typically go unnoticed. Sirena has made it her goal to reach 500,000 small businesses and teach them the benefits of using federal contracts to grow their business.
To help achieve Mission 500K's goal, she has created courses on Water Walker Academy, which teaches the exact strategies Sirena has used to win hundreds of awards in the federal marketplace. The course is self-paced and keeps you moving the entire time through proper registrations, teaching and helping you build business strategies, and helping you to create a list of resources and contacts to support business owners and their teams. To learn more about her self-paced training, watch this short video.
What's Next for Sirena?
Sirena is a woman of immense confidence and faith who has only just begun making her mark on the world. Her next project is one close to her heart and has been fifteen years in the making; a home for teenage mothers to gain necessary skills to succeed in the world. "I'm excited for the opportunity to serve this world at a high level." Sirena hopes to have multiple homes throughout the country focused on being a safe haven for teen mothers who may not have a place to live and teach them transferable life skills to help them stand on their own two feet and achieve success.
This new adventure grew out of Sirena's desire to build a lasting legacy to serve others and from her experiences as a teenage mom. "I always wanted to leave a legacy that screamed NO EXCUSES," said Sirena. With her new project, she'll give young mothers an indispensable support system and the ability to continue chasing their dreams for themselves and their children.
Ready to grow with Sirena? Make sure to check out Sirena's podcast, The B.M.W. Life (Boss Mom Wife Life) on Spotify, Apple Podcasts, or on her website and follow her on Instagram for inspiring words of wisdom on life, business, and everything in-between. 
Inspired to start your cobranding renovation but not sure where to start? Schedule a consulting appointment with Nahamani to get help with your strategic plan and brand coaching today!