The brand identity of your business helps customers classify what your brand does and how your business intends to service their needs.  For most brands your brand name and imagery are useful in identify your business tells customers a great deal.  New entrants to an existing industry often use similar symbols that help the end customer quickly categorize their firm and then attempt to distinguish themselves by price, quality or add-on services.  These brands exhaust a great deal of energy and advertising dollars on distinguishing their brand.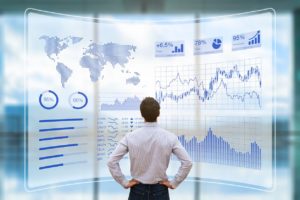 However, when a business creates a product or service that does not currently exist, the challenges of branding can be much greater.  In an effort to help our readers more effectively create new and innovative brands, we elicited the expert advice of Della Rucker, AICP and CEcD, Co-founder of Econogy Talent Group and Principal of Wise Economy Workshop. Econogy Talent Group ("Econogy") assembles and manages teams of professionals, faculty researchers, and top student talent to deliver innovation for businesses and organizations.
Rucker stressed the importance of diligent Research & Development before a business embarks upon its marketing efforts. This need lead Rucker and business partner, Owen Raisch, to create Econogy. "Owen and I saw that [college] students needed meaningful real-world business experience, and businesses needed help and access to new ideas and new ways of doing things. So it made sense, we thought, to figure out how to help students meet their needs by doing meaningful, innovation-oriented work for businesses."
The R&D aspect requires an intensive understanding of the business' customer base, their needs and the most effective way for the business to engage with them. According to Rucker, if the R&D is done correctly, this will help the business make the best use of their marketing dollars. From a marketing perspective the business looking to create an innovative brand must be creative in how they convey their marketing message to their intended customer base, the what, how and why's of their products or services. What does the product do? How does it work? How am I to use it to satisfy my needs and most importantly why do I need this product in the first place?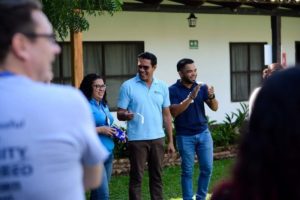 Econogy has leveraged its business model to help new and existing brands find innovative ways to solve problems. For example one of the brands that Econogy has helped, Bower and Branch, capitalized upon its online sales experience to help local independent garden customers. Bower and Branch had a strong understanding of the supply piece, however the local gardens had more knowledge as it related to the local eco-system. By working with Econogy Bower and Branch found a new way to reach new customers. They created a new online platform which allows individuals to purchase trees, shrubs and more online. Those items are then selected and installed by a local independent garden. The Econogy team helped Bower and Branch more effectively tell its story and reposition their brand.
According to Della Rucker, taking a new product from ideation to production can take several months and a great deal of intentional effort. "The challenge is that the brand has to not only sound good to you, it has to move your target audience to action. And that takes a lot of talking to people, a lot of testing, and a lot of refining. I think that's the case no matter what you're trying to "brand" — including yourself."
Validating a new product is essential, thus Rucker suggest that innovators hit the streets. She encourages them to talk to and place their product in the hands of as many human beings as possible. More importantly, Rucker emphasizes the need to listen to honest feedback and to use that feedback to perfect the product and its branding strategy. This approach helps innovators reduce the risk that the product will not be accepted in the marketplace or used for its intended purpose. Additionally your target audience may find additional uses for the new product that you, as the inventor, had not yet considered.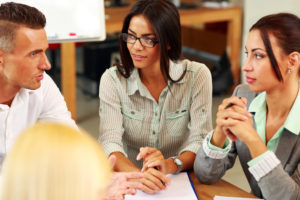 "I don't know if a product is ever truly "launched" added Rucker "The way it seems to work today is, you build it while testing constantly and incorporating what you've learned, you launch small and learn some more, you launch a little bigger and learn some more, and so on and so on. And then you keep listening and learning, and you make tweaks to the product as often as you can.", adds Rucker. Virtually products should always be in the R&D phase even after they have been introduced to the market. By remaining agile and actively listening to consumers, innovation is always an option. Truly creating an innovative brand requires a great deal of effort, but the rewards of creating sustainable, something that never existed before and taking it from a "whatchamacallit" to "Product X" are well worth the time and energy invested.